As an influencer, good Instagram posts help you establish your personal brand. A great Instagram post, however, establishes your personal brand while also actively engaging existing and new fans. To make your content truly irresistible, you need to create a unique niche. With 95 million posts on Instagram every day, your content needs to set you apart from the pack. We've put together a list of 15 evergreen Instagram content buckets that will help you navigate the complicated path of content creation and establish your voice amidst the crowd.
DIY Videos
Apart from entertaining your followers on Instagram, if you can give readers and viewers informative content, it is greatly appreciated. That is precisely why "do it yourself" and "how-to" videos garner massive traction on the platform. Instagram influencers are an easily accessible source of information for any quick fix online.
Thriving examples of this are Michelle Lewin and her videos on perfecting different workouts; or Ree Drummond who has been a pioneer of sharing delectable recipes. Some of these videos are engaging enough to draw users who aren't even fans of fitness or cooking. The ability to learn something from the comfort of one's couch in less than a minute is a truly inviting prospect for users and can help you share your expertise online. Understand your niche thoroughly and actively share DIY tips with your followers to earn their trust.
Puzzles, Challenges, And Games
Hosting an Instagram challenge is a great way to build a sense of community, brand awareness, and grow your followers. A creative, fun, and authentic way to grow your fan base, Instagram challenges put the 'social' in 'social media'. Pick a theme, choose a hashtag for the campaign, select the length of the challenge, activate collaborations, and sit back to watch as the engagement on your channel grows exponentially.
By putting out content that makes users overcome their inertia and actively give you a response, you are acing the engagement game on Instagram. The giveaways make it all the more enticing. World-famous tech and gadget influencer Marques Brownlee constantly hosts giveaways on his feed with what he calls 'dope tech' – the most sought-after gadgets on the planet and has managed to build one of the most loyal online followings ever!  
HD Images
Being a successful Instagram influencer can be a double-edged sword. On one hand, there has never been a better time to explore a lucrative career as an influencer, while at the same time, there are over 800 million active Instagram accounts with new influencers vying for user attention every day. The most successful influencers on Instagram have mastered the art of making every picture the 'perfect picture'.
If you're embarking on your journey as an influencer, there are tricks and hacks to improve the quality of your pictures exponentially. It helps to master the art of framing your subjects and balancing your elements. While Instagram does offer filters and edits, it is advised to edit your images outside of Instagram on several apps that offer cutting-edge display. An easy way to reduce your editing efforts is to understand the interplay of lighting and colors to add some visual drama to your image. Mega fashion influencers like Chiara Ferragni and Camila Coelho are prime examples of perfecting editing, cropping, and angling of images for Instagram.
Special Holidays
From traditional holiday trends like #MerryChristmas and #NYE2021 to the more quirky and obscure #InternationalPastaDay and #NationalDanceDay, there are more than enough days on the calendar to fill up your content planning schedule, especially when you're seeking new content! Not only does this help establish a bond of family and togetherness with your followers but it also allows you to share fun content that ties the day to your vision, your brand, your service, or your industry in a way that doesn't feel stale.
Looking to share your love for pizza on #NationalPizzaDay while showing off your outfit for the day? Go ahead. This helps humanize you to your fans in a fun and approachable way. A quick Google search can give you a list of quirky days associated with pretty much all 365 days of the year for when that content calendar feels a little bare. Also, festivals are when brands roll out a large number of influencer campaigns, so experience with the same is a massive advantage for any influencer.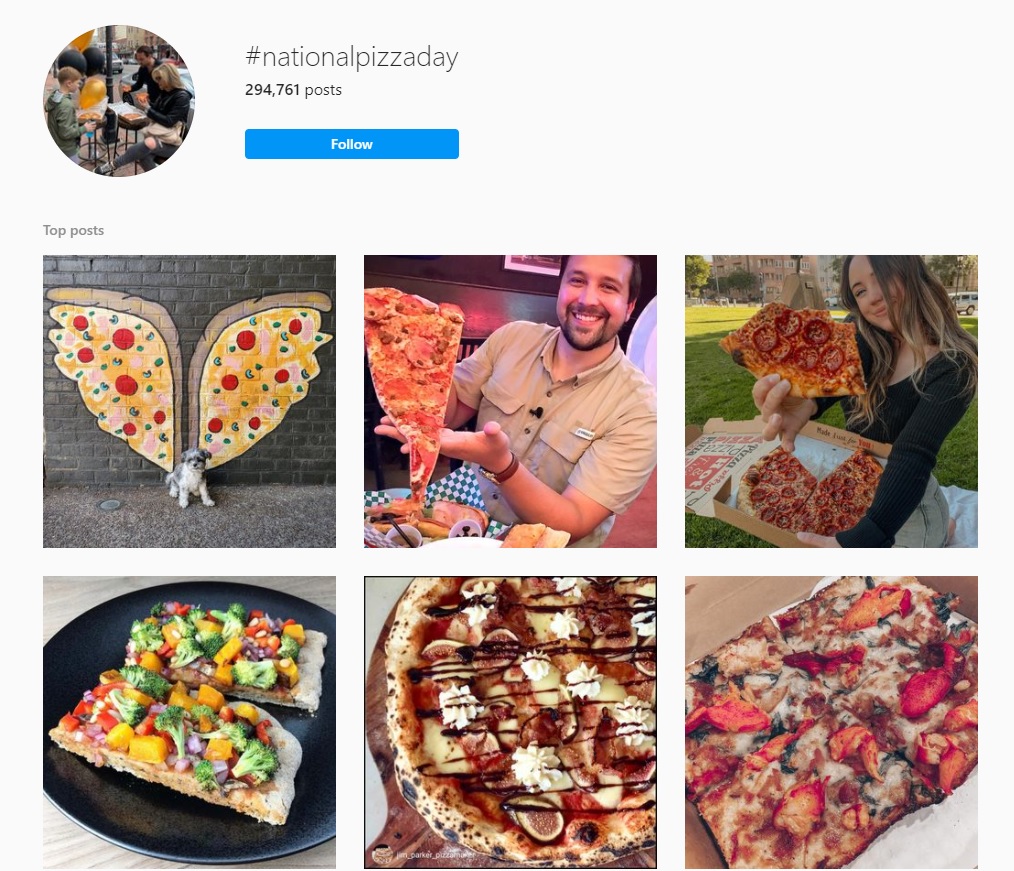 Figure 1: National Pizza Day Hashtag. Source: Instagram
Memes
As a social media platform that is purely photo and video-driven, Instagram is built on a foundation of eye-catching, creative content. If you're struggling to gain any traction with just visually stunning content, memes provide an excellent alternative. Memes have developed an unfair reputation of being frivolous. However, the universality and super sharable nature of these can go a long way in engaging your users. A funny meme combined with important messaging you wish to put out makes an explosive combination on Instagram.
While scrolling through an endless stream of pristinely shot products and photoshoots, memes provide an authentic break to the user. They inspire comments from users, prompt tagging of friends, and give you a completely out-of-the-box medium to put out your brand messaging. Comedian Dana Gould has built a following of his own by using memes to communicate messages to his audience.
Behind The Scenes Content
Instagram influencers fall in the middle of the spectrum between generic Instagram users and brands. While brands plan their social media content with a rigid strategy that is sometimes planned months before posting, influencers need to be a little more adaptable with their strategy. While you continue to post your content on Instagram, behind-the-scenes is a great way to show your fans how you create the content. It also helps you double your content output from a single source.
Giving your users a look at the day-to-day operations that go into your account, you're inviting them to feel like they're a part of it and give them some ownership over you as a fan. Users find it fascinating to see how shoots are packaged and executed. Utah-based influencer and digital creator Paige Arminta Watts, for example, shares a BTS post for each of her alluring photoshoots.
Contests Or Giveaway
If there's one thing consumers love more than Instagram content, it is freebies. Conducting a contest and enticing fans with a free giveaway is a phenomenal way to reward your fans for their loyalty. It also provides you with great content for your feed and excites other fans about the possibilities of further giveaways. The logic is simple: contests are engaging. Not only does it give you content, but it also increases your overall fan base through increased engagement.
While this is a legitimate tactic adopted by all brands, it is becoming increasingly popular among influencers. The giveaway is usually from a brand being endorsed and increases their visibility as well. While sometimes the giveaways may be small, some can be life changing. For example, tech influencer Casey Neistat collaborated with Tesla for a contest where winners would stand a chance to win a new Tesla Model 3, completely free! This increased his user base massively and introduced him to fans who previously were never interested in tech.
User-Generated Content
UGC, short for user-generated content, is a popular term among brands and influencers as it is a great way to fill an Instagram feed. Along with the community content generated, it is also a guaranteed way to attract new followers, make sales, and convert your existing audience into customers. It's important to remember that audiences today are creative enough to be considered a resource for content when it comes to your Instagram feed.
Studies show that 90% of internet users trust user-generated content while making a purchase decision. The challenge here is vetting your UGC and only using those that you consider appropriate. It is recommended to create a branded hashtag customized to you and repost the best content that contains the hashtag. You can automatically give photo credits each time you repost content from your fans, with an option to repost it on other social media platforms as well.
Blogs
Users on Instagram usually ignore long captions and focus on the visuals and videos as an audience. However, your loyal fans are sometimes more invested in you and want more content to consume, even if it is verbose. To cater to these highly involved fans and users, we suggest blogs as an effective content option. Refer your audiences to your blogs through direct links when you can. Share the blog on Instagram with a visually pleasing and on-brand graphic that connects to the blog content. If you're an influencer with more than 10k followers, post it as a story with the swipe-up option.
For influencers with less than 10k followers, there are many other ways to connect your users to your blogs. The best option is to share the blog as a link in your bio and post the graphic on your feed with the text "Link in bio" in your caption. Influencer couple Murad and Nataly Osman run an Instagram page called Followmeto that has a blog section that works as a postcard for their fans and virtually helps users travel the world with them.
Instagram Live
Instagram Live is a testament to the fast-paced nature and fickle-mindedness of today's online world. As a content option, it provides influencers with instant engagement and allows fans to interact with the influencer on the go. As an influencer, you get the opportunity to instantly gratify your fans by answering their questions. It has, over time, become an important way to level up your social media game. Instagram live gives you an option to conduct a Q&A, announce a new collaboration or project, conduct interviews with super fans, and a lot more.
It's the modern version of your old favorite shows on MTV where viewers could call in and personally request the VJ to play a song of their choice. The Instagram live can also be a brand collaboration where you get interviewed about your interest in the brand as well as give fans a tutorial on how to use it.
Vlogs
Not every influencer is a great writer and not every idea is best expressed through the written word. In fact, with the dwindling attention span of audiences online, a video is way easier than a blog to consume. Vlogs, short for video blogs, are a great way to invite your fans to get a sneak peek of your life and share your thoughts, ideas, advice, expertise, comedy, and day-to-day content with them. With IGTV, influencers need not restrict their vlogs to YouTube anymore.
The video format helps foster a deeper, more invested connection with viewers. As vlogging has matured, so has the quality of content from various influencers around the world. Celebrity influencer brothers Logan Paul and Jake Paul were among the early adopters of the online vlog format and have built a following purely based on this, over time.
Learn more tips & tricks from the best, in our blog, Top 30 Instagram Influencers To Take Inspiration From.
Illustrations And Caricatures
A great way to generate engagement and display product usage, illustrations are graphic images that display a concept, explaining it in a manner that is easy to understand. They look attractive and stand out from the clutter of most Instagram feeds. The psychological explanation behind it is that viewers often feel the need to read the text that is beside an illustration, thereby drawing them into consuming information.
Needless to say, the information in the illustration should connect to your voice and personal brand. A popular example is renowned caricature artist Alicia Souza who often uses her distinct illustration style to communicate with her fans and followers.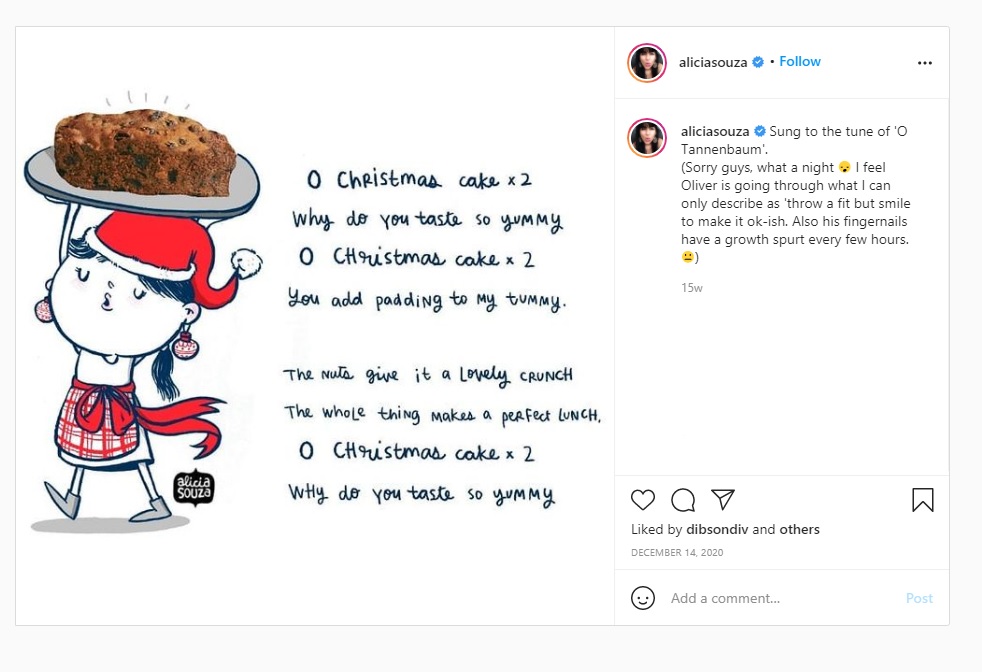 Figure 2: Alicia Souza Illustrations. Source: Instagram
Content For A Cause
Cause-based marketing has been a campaign strategy used by brands for ages and has now become popular among social media influencers as well. These Instagram posts are usually part of a longer campaign that is directed towards one specific cause. The individual posts show different examples or different parts of the cause being highlighted.
Just like Dove became popular for their beautiful campaigns that promote female empowerment, influencers need to find a cause that resonates with them and use their Instagram to mobilize their followers towards the same. Greta Thunberg, the popular climate change influencer, has been lauded the world over for her work and influence. While she might not be an influencer in the traditional sense, here's an example of someone who uses their Instagram and their voice to truly influence people for good.
Caption This
At the end of the day, comments are a huge part of influencer marketing as they show tangible engagement from one's followers. This is also an interesting content bucket as it lets you post an image (one that is often weird and obscure) and ask your fans to provide a caption.
If the image is interesting enough and stands out on a feed, chances are people will comment more often than not. This is a great way to fill your Instagram feed and also utilize unused images from photoshoots. A giveaway for the best caption is also a great way to engage the audience.
Sneak Peak
If there's one thing that helps you build excitement online, it's the promise of something thrilling. With a sneak peek, you can generate buzz among your fans about upcoming product launches, collaborations, projects, or events. Give the audience a taste of something exciting and you can guarantee that they will wait in anticipation.
Without revealing too much, the audiences engage more by trying to guess what the post is about, thereby garnering more comments for you on your post. If it is a live event, you can use this content format to get more people to attend it, thereby translating your online penetration into real-time benefits.
There you have it – 15 evergreen Instagram content ideas to help you level up your strategy! Put these ideas to work and let that creative block be a thing of the past! These are some really interesting and effective Instagram post ideas for you to try in 2023. You can use a combination of these to revamp your Instagram feed and get more followers and engagement. Pick the ones that you like and see which ones work best for your audience. 
Here's everything you need to know about being an Instagram influencer in one place! Read our blog: Ultimate Guide To Becoming An Instagram Influencer.
With these ideas, you can grow your Instagram page. To monetize your Instagram content, sign up with Atisfyre and start working with brands on global campaigns. Sign-up is free and easy; you can earn by creating content you love. Want more reasons? No complicated contracts and guaranteed payments!